Park Rules & Regulations
Please enjoy the park whilst observing the following Rules & Regulations. The regulations are in place for your safety, for the enjoyment of everyone and to protect our beautiful park.
Please show courtesy to others and do not intentionally or recklessly interfere with the safety, comfort or convenience of anyone using the park.
Please always dispose of litter responsibly using the bins provided.
Park facilities (toilets, prayer rooms etc.) must be kept tidy at all times. Any acts of vandalism will be reported to the police immediately.
Please keep to the footpaths and lawns, do not climb trees or pick flowers/ damage the plants.
Do not climb, damage or tamper with light poles, buildings, park furniture or any other structures and equipment in the park.
Dog waste must be picked up, bagged and disposed of in the litter bins. dogs must be kept on a short lead at all times.
No cycling is permitted except on expressly designated cycle routes only.
Filming, photography and any other form of a recording must be for personal use only, while respecting the privacy of others. Commercial photography and filming are by prior approval from the park management.
Noise in the park must be kept to a minimum. Unauthorized music, amplified musical instruments, sound systems, PA, cinematic productions, singing etc. are not permitted.
Roller skating and skateboarding is permitted in cycle lanes only
Smoking, as well as the use of shisha and e-cigarettes, are not permitted in the park.
No high-powered remote-controlled toys e.g., model airplanes, boats, cars or drones are permitted at any time.
No use of un-authorized motorbikes, ATVs, Segways, electric scooters or other mechanically propelled transport is permitted.
Do not interfere with, or feed, the wildlife in the park.
No open fires, barbeques or other forms of cooking are permitted outside of the designated barbeque grills. Barbeque grills must be booked in advance and their use is subject to the Park barbecue Guidelines. Users must not stay beyond their allocated time slot and must vacate the facilities if asked to do so.
The use of glass bottles or any other glassware is not allowed in the park.
The use of drones is not permitted.
Camping or sleeping in the park overnight is not permitted.
No unauthorized sports are permitted in the park without the written permission of the Park Management. Use of sports facilities is subject to booking and compliance with the terms of use.
Do not access any area that has been closed for maintenance for your safety.
For your safety, do not enter any of the fountains and water features.
Contact the Park Management in advance regarding holding special events i.e., parties/ celebrations/ anniversaries.
Large unauthorized gatherings will be asked to disperse and leave the park.
No commercial activity of any kind is permitted without the written permission of the Park Management. This includes street trading, public performances, leafleting and sampling.
Respectful attire must be worn at all times and the Park Management reserves the right to refuse admittance to any wearing unacceptable attire or to require that they leave the park or cover themselves more appropriately.
The Management of the Park reserves the right to refuse entry to the Park. This includes the right to eject and exclude anyone for inappropriate behavior or failure to comply with the park rules.
The Park Management is not responsible for any loss, damage and/ or injury whilst using the park. By entering the park, the park visitor agrees that they will assume all risks in respect of loss, damage and/ or injury to themselves or their property and of other people they are responsible for and furthermore that they shall be solely liable for any cost incurred by them arising out of such loss, damage and/ or injury.
Any assistance including first Aid or medical treatment provided by the park management shall be discretionary and under no circumstances shall this be construed as an admission of liability by the park management for the loss, injury or damaged sustained, or the cost/ expenses incurred. The provision of such medical treatment or first Aid is provided in good faith but without the assumption of any liability
Playground Rules/ Guidelines
Please allow everyone to enjoy this playground by observing the following rules:
Adult supervision – children must be accompanied by an adult at all times
Keep it tidy – dispose of all your litter responsibly and the designated bins
Safety first – this area is provided for use at your own risk
No bare feet – please wear appropriate footwear at all times
Be considerate to other users – no running, pushing or shoving
Pet Free – animals are not permitted in the play areas
Enjoy playing – but please do not use the play equipment improperly
Help prevent accidents – remember that glass is not permitted anywhere in Al Bidda Park
For children only- adults are not permitted to use play equipment except when supervising children
Equipment must be used solely for the purpose it was created. Do not overload equipment that could lead to damage
For general inquiries please visit the Al Bidda Park Information Centre or call 44287777.
Barbeque Station Rules & Reservations
For your convenience, these grills must be booked in advance thru mobile app or website. When using the grills, please adhere to the following terms of use:
Only the designated numbered grill allocated at the time of booking is to be used.
The grill must be kept in its original position and not moved to under trees or near buildings.
Please ensure safety by keeping children and pets away from the grill area and never leaving it unattended.
Only the fixed grill can be used. Additional grills are not permitted in the park.
Never use accelerants on the grill.
Please use only recognized products on this grill such as charcoal starter fluid or a charcoal chimney starter.
All litter and food waste must be bagged up and disposed of in a park bin.
Please always leave the grill and surrounding preparation areas clean and in the way you would wish to find them.
Please dispose of all fully extinguished charcoal, fats and food responsibly.
The grill areas must be fully vacated by park closing time.
Sports Pitches and Courts Rules & Reservations
For your convenience, these sports facilities must be booked in advance thru mobile app or website. When using the sports facilities, please adhere to the following terms of use:
The sports facilities must be booked in advance and a fee paid. Anyone using the facilities must be able to demonstrate they have booked through the production of a receipt or confirmation email upon request.
Use of the facilities without booking is not permitted.
Unauthorized commercial use of the sports facilities is not permitted.
Litter must be placed in the bins provided. Please leave the area in the way you found it.
No food or glass is permitted to be brought onto the pitches/ courts, including chewing gum.
Shirts and appropriate sports clothing must be worn at all times.
Bicycles, rollerblades or skateboards are not permitted on the pitches/ courts.
The facilities are only to be used for the purpose they are designed. Action will be taken against anyone found misusing or vandalizing the facilities.
The sports facilities must be fully vacated by park closing time (By midnight) weekdays. (2am Thursday – Saturday not applicable at the moment).
Use of the pitches/ courts is entirely at your own risk.
Safety guidelines for cycle renting
The customers shall be informed about the park infrastructure and rules that
to be adhered in Park.
Adhere to the park rules while using cycles in the park.
The vehicle (cycle) only to be used in cycle track.
The property and facilities of the park must be preserved while using cycles.
Prohibition of cycling in car parking's and ramp.
Prohibition of cycle in lawns and jogging track.
Prohibition of cycling in fountain wooden platform.
Prohibition of cycle inside sport court, buildings and rest rooms.
Prohibition of cycling in white stone and granite paved area.
Prohibition cycling in live traffic roads (Especially in red roads and underpass).
Maintain slow ride and avoid cycling especially in bridge slopes and uneven surface's.
Adherence to the capacity of cycle use (single seat or multiple seat), Prohibition of children's, pets in basket of cycle unless its designated for intended use.
Opening Times & Info
Al Bidda Park is open daily from the 4am. Park closing times are:
Sunday – 12 Midnight
Monday – 12 Midnight
Tuesday – 12 Midnight
Wednesday – 12 Midnight
Thursday – 12 Midnight
Friday – 12 Midnight
Saturday – 12 Midnight
Opening times may vary during summer period and public holidays. Details will be published or updated online.
Shops & Services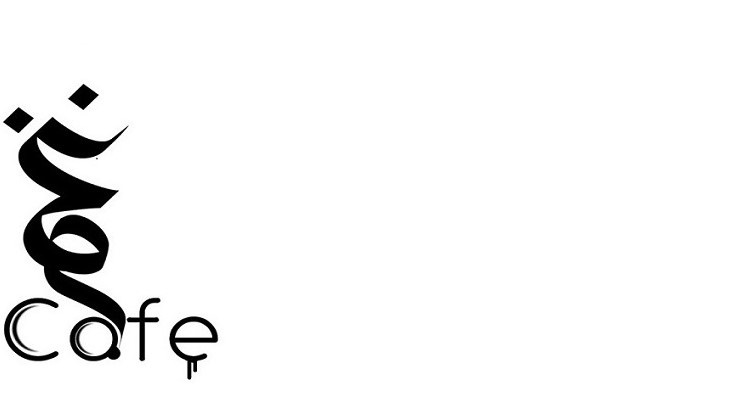 NAGHAM CAFE
Nagham Cafe will serve high-quality coffee to park visitors and people who play sports and children. We will sell the highest quality coffee and snacks.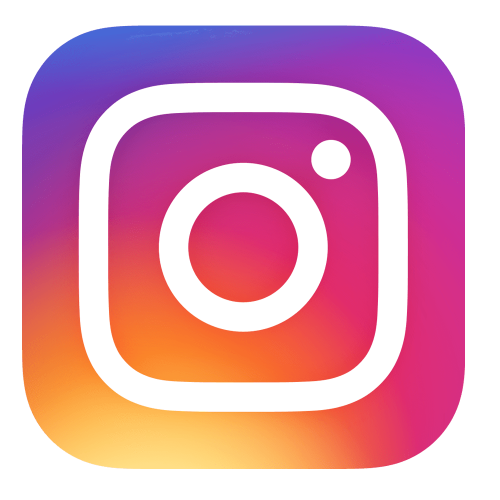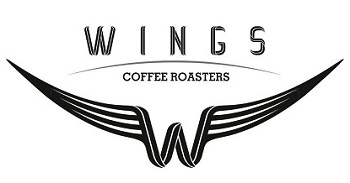 WINGS COFFEE ROASTER

JAWAHER CAFE (Call 4001199 / 77910106)
Jawahar Restaurants, nestled in the heart of Al Bidda Park, combines Turkish cuisine with Mediterranean and Middle East delicacies to reflect the global, sophisticated and expanded palates of today. We welcome you to sit back, unwind and appreciate the lovely sights and hints of the ocean while our best gourmet expert sets you up a scrumptious food utilizing the best and freshest ingredients. WE PROMISE YOU THE BEST IN THE TOWN!

TEA TIME (Call 66158000)
Tea Time offers a variety of hot & cold beverages, wide range selection of sandwiches that are available for a quick grab and go.

PADELIER (CALL 77833747)
Padel Tennis, considered to be the most in-demand sports activity in Qatar, is located in Al Bidda section nearby the metro station, Padelier has a total of 4 outdoor courts facility specially equipped with a controlled temperature cooling system
For bookings and more information please call; 77833747.

BERG ARABIA Bikes 1 & 2 (Call 70011400)
Berg Arabia Entertainment is a bike rental shop offering a wide selection of quality bicycles that suits different age groups to help keep you and your family moving and engaged all day with sport and healthy mindset.
Whether you're looking for entertainment, leisure, fitness or spending sometime chilling in the green surrounding, while enjoying the fresh air and cool breeze, we are always there to serve you.
We have 2 locations at Park:
Arumailah area, next to "Information centre" and "pick and save".
Wadi Sail area, next to the "fire station" and football court.
For more details, please check www.Bergarabia.com

SAIKL QATAR
At Saikl Qatar you can rent a wide range of cycles to take a tour around the park with joyful and healthy peddling along with your family. Check more details on www.saiklbike.com

BARKERS & MITTENS – PET BOUTIQUES (Call 50007330)
Barkers & Mittens Pet Boutique is a unique pet-centric destination that offers Luxury Pet Hotel, Dog self-grooming for kids, Mobile pet grooming for cats and dogs, Doggy day-care, pet food and selected pet goods.
BARKERS & MITTENS – DOG PARK
Barkers & Mittens Dog Park is Doha's first off-leash dog park, and has been created to allow your dogs to socialize with other dogs in a safe, healthy and engaging space, not hindered by being held on the leash.
Located in leafy Al Bidda Park, your dogs also benefit from being out in nature, something very rare in any urban environment.
The Dog Park is free to use for you and your dog, and features numerous obstacles where your dog can play and meet other dogs.
Barkers & Mittens Dog Park wishes all visits to be safe and fun, so we ask everyone to abide by the published rules at all times. Safe play is fun play – for dogs and for humans. Can't wait to see you here soon.

FORFIT
ForFit ladies is an exclusive 'women-only fitness club and gym located in the heart of Al Bidda Park. Join us and choose from a healthy mix of fitness programs and classes by experienced and certified trainers for weight loss, Yoga, Zuma, martial arts and much more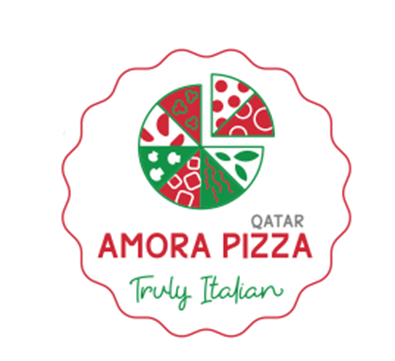 amora pizza (call 70712837)
Amora Pizza uses the freshest & highest quality ingredients to create tasty food each and every day. We invite you to dine with us at Al Bidda park branch
Sports Booking information
Al Bidda Park contains varieties of sporting facilities spread across the three park zones. All of the sports facilities in Al Bidda Park must be booked thru mobile app or website.
Our current bookable sports facilities consist of:
Football 5 aside – 1 pitch
Tennis – 4 courts
Volleyball – 2 courts
Basketball – 2 courts
Artificial grass football pitch – 2 pitches
Padel Tennis – 4 courts
2023 Pricing Schedule
| | | | |
| --- | --- | --- | --- |
| Sport | Price | | |
| Tennis | 50 | | |
| Volleyball | 150 | | |
| Basketball | 150 | | |
| Big Football (artificial grass) | 350 | | |
| Football 5 aside | 225 | | |
Play
If you are visiting Al Bidda Park with children, make sure not to miss and stop by one of the play areas that surely going to be the kid's favorite place in the Park. There are 8 total play areas in different locations around the park. At all times, for safety reasons, children must be under supervision while in play areas.
Al Bidda Area Total of 3 play areas
Al Rumailah Area Total of 3 play areas
Wadi Al Sail Area Total of 2 play areas
Picnic & Gathering
Al Bidda Park is the perfect location to host an event. All events are open to the public to watch or participate in. Our Events guide will help you when planning your event as it provides the guidelines and fees for holding an event in the park.
Please download our online Picnic & Gathering Application Form for your gathering proposal and send it back by email to info@albiddapark.com along with your QID copy (both sides). Permission for large picnic events and gatherings requires 2 weeks to process. All permission for events is on a first-come, first serve basis so please contact us as early as possible.
For more information about the fees, please contact us at info@albiddapark.com or call our Information Center +974 4428 7777
Please download our online Birthday Application Form if you need to request a birthday party in Al Bidda Park and send it back by email to info@albiddapark.com along with your QID copy (both sides).
For more information about the fees, please contact us at info@albiddapark.com or call our Information Center +974 4428 7777
Activities in Parks Corniche and Beaches (moph.gov.qa)
If you are interested in holding a large event in Al Bidda Park, please contact us at info@albiddapark.com
FAQ's
We hope that these FAQ's help you with any inquiries you may have relating to Al Bidda Park. If you still have a question, please contact us by email, visit the Information Centre or call 44287777.
Park Map
To help you plan your visit to Al Bidda Park, please click on the link to the park wayfinding map.
Vehicle Access
A vehicle access permit must be obtained before driving inside the Al Bidda Park, please download, fill-up and get approval.
Procedures for obtaining the Vehicle Access Approval:
Download & Fill out the Form (Daily, Weekly or Monthly).
All Permits must be applied at least 48 Hours before the required Permitted Access Time. Permits to be used during the weekend (Friday & Saturday) must be applied at least 72 Hours in advance.

Ensure the Valid Driver's License and Valid Vehicle Estimara is attached with the permit.

Applications are processed every Sunday to Thursday, 8:00 am until 2:00 pm only.
Sign & Send the filled out permit along with the attachments to info@albiddapark.com.