Main Attractions
Discover Al Bidda Park
There is literally something for everyone in Al Bidda Park and we welcome you to come and explore the park at your leisure. Set amongst the beautiful sweeping lawns and beds bursting with flowers there are a number of main attractions. Click on the tabs below for more details: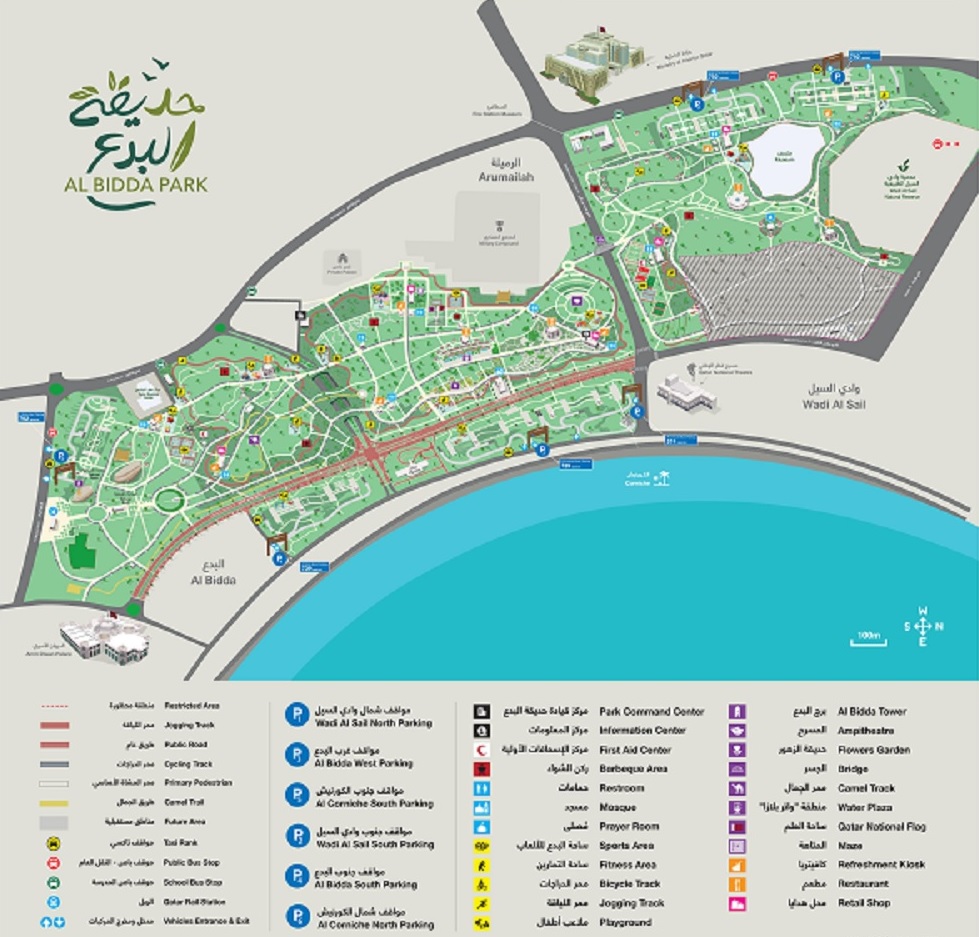 Park Map
Al Bidda Park's Map is to help you to plan your visit.
Al Bidda Park is comprised of three separate spaces. These are Al Bidda. Arumailah and Wadi Al Sail. Each has its own unique identity from the panoramic views and wide-open spaces of Wadi Al Sail to the formal gardens of Al Rumailah and the secluded lawns with naturalistic landscaping in Al Bidda
View Map
Whether you are into running, playing, watching movies, yoga or sampling good food and drinks, there is an event happening in Al Bidda Park that will be for you. Please check out our ever-growing calendar of events for full details of our fun packed events schedule.
See Calendar